To increase the rate of
hair
growth, you should address the situation in two steps:
1. Promote growth
2. Keeping the hair you have healthyThe second includes most of your standard
hair care
practices, but the first requires a little more work: You have to go inward.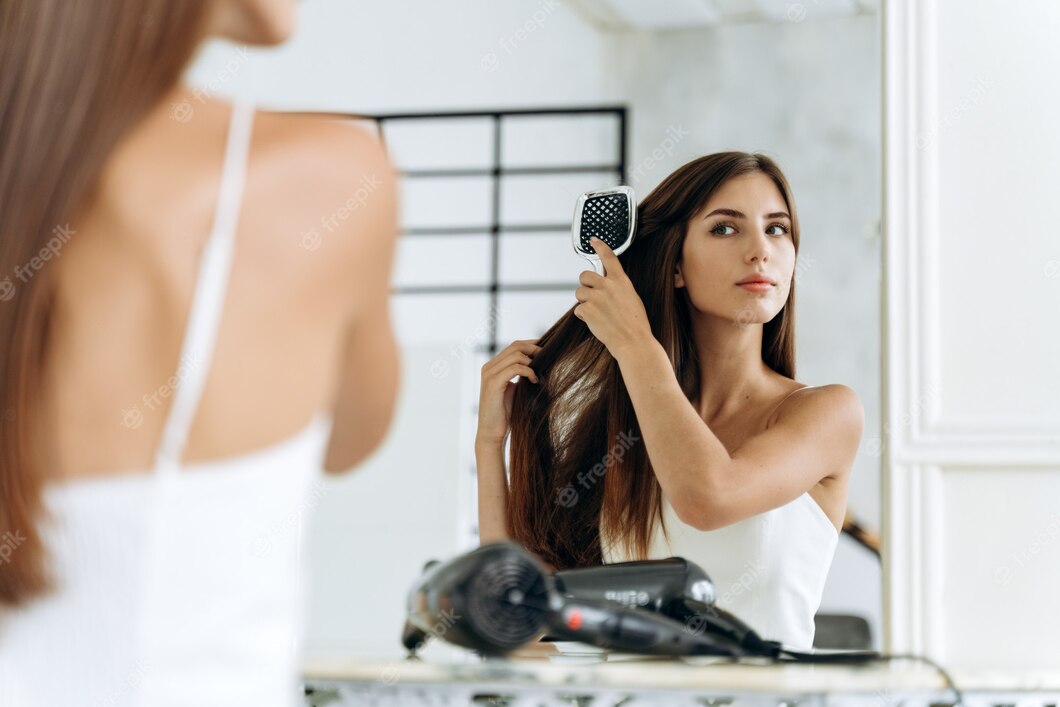 Eight science-backed tips to stimulate hair growth1. Cleanse and revitalize the scalp
If you want your hair to grow back quickly, start at the source: the scalp. Primarily, a chronically inflamed scalp caused by scalp conditions such as scalp tension, buildup, oxidative stress, and dermatitis can cause
hair loss
or thinning.Studies show that inflammation caused by pollution and oxidative stress is one of the main causes of hair loss in adults.This is because the inflammation begins to close the hair follicle, limiting growth and eventually leading to shedding. This inflammation will affect the quality of your hair growth. This happens when product, dirt, and oil accumulate around your follicle opening, where your hair comes out, and this buildup gradually begins to suffocate your hair follicle.First, make sure you wash your scalp regularly with gentle touches. "When shampooing, massage the scalp to increase blood flow, relieve stress and stimulate hair follicles.Additionally, regular massages have been shown to promote hair growth. Scalp massages promote blood circulation to the area, which helps deliver vital nutrients and oxygen to the hair follicle.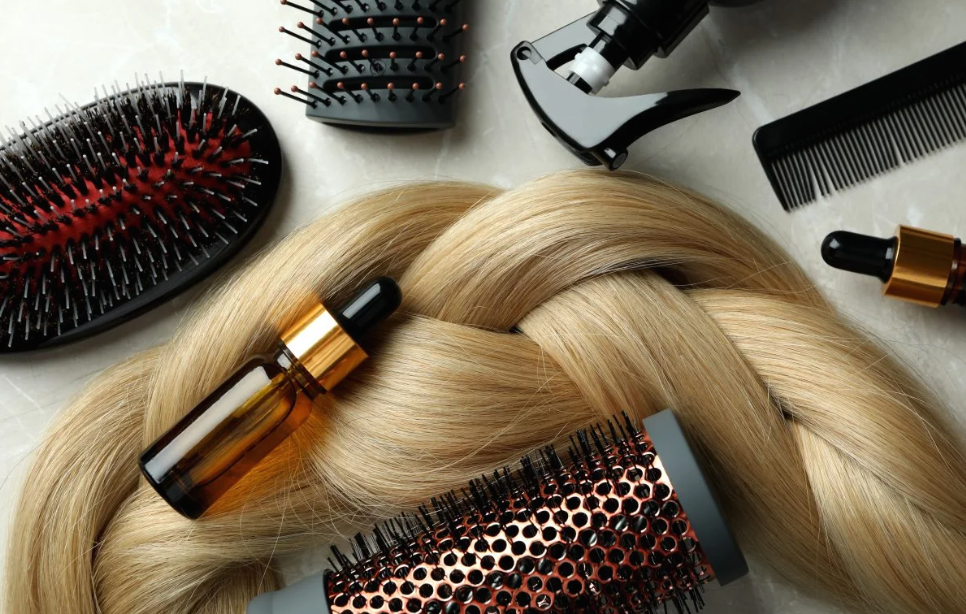 2. Take hair growth supplements like collagen and biotin
These two ingredients help support hair health and growth by providing the body with all the right nutrients. Hair is composed of keratin protein with an amino acid profile that includes cysteine, serine, glutamic acid, glycine and proline.Both collagen and biotin supplements have high amounts of many of these amino acids, meaning the supplements provide the body with the building blocks of hair. Research also supports this, as many studies have shown that taking these supplements promotes hair growth.Biotin is the most famous ingredient in hair care products, as it is one of the main active ingredients in many hair growth supplements. Functional medicine disciplines also consider hair thinning and hair loss as very common symptoms and advise that it can be supplemented with the addition of biotin. This is especially true if you have low levels of biotin. You can be tested for biotin deficiencies by your doctor. It is also believed to naturally promote healthy hair growth, as biotin is involved in the production of keratin, the main component of hair.As for collagen, collagen can help manage skin health in general, as well as support the scalp, further aiding hair growth.
Hydrolyzed collagen peptides stimulate the body's natural production of collagen, which is then delivered to the rest of the body, including the scalp.
3. Protect your hair from physical damage
Protecting your hair from damage may not directly affect hair growth, but it does preserve the hair length you already have. Physical damage from daily wear and tear, hard brushing, or showering leads to breakage.
While occasional breakouts are perfectly normal, having hair that is prone to breakage can make it nearly impossible to meet your length goals.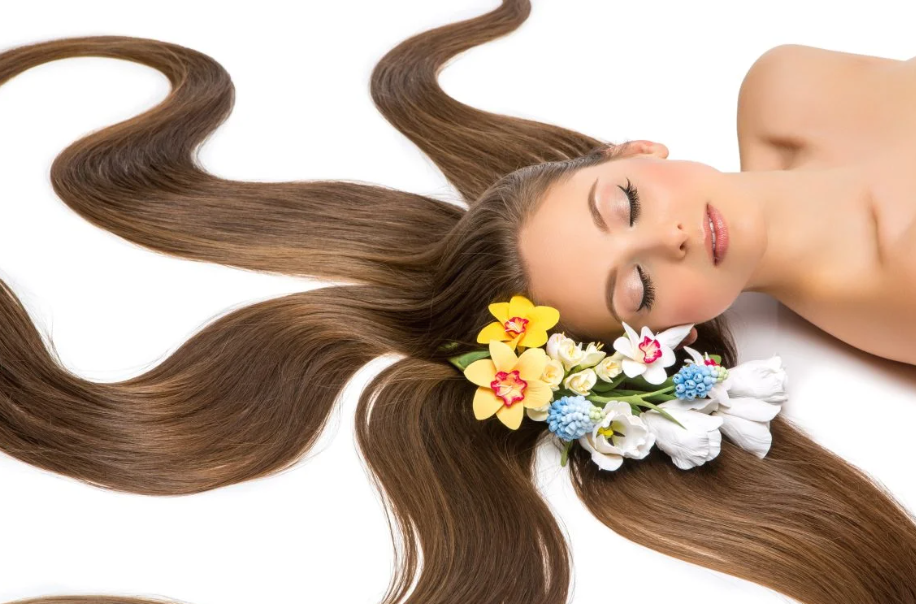 Here are a few things to consider when dealing with physical damage: Hairstyles that are too tight can cause chafing and pulling, so be sure to use soft hair ties.
Another way to protect your hair from physical damage is to follow the right steps when brushing. You should always brush your hair from the ends upwards.
Finally, be mindful of how you shampoo and shower, as hair is at its most vulnerable when wet. If you wash too aggressively, you may end up with knots and knots that are difficult to remove.
4. Keep your hair moist
If your hair texture is naturally drier, keeping the hair moist is even more important. Dry hair turns into brittle hair and brittle hair breaks. The research on why moisture is so important to hair is also fascinating: If your hair is dry and brittle, you likely have open cuticles. The cuticle is the outermost layer of your hair; It is the protective layer of your hair. Open cuticles cause moisture and nutrients to be stored in the hair shafts to be lost more easily. Some people are naturally more prone to it, while others may have clear cuticles due to chemical processes such as coloring.However, conditioning agents can actually help close the cuticle. Not only does this help lock in water and your hair's nutrients, but a closed cuticle means less friction between strands, which means less breakage.Of course, everyone's hair needs will be different, so a simple conditioner may work for some, while others may require weekly moisturizing hair masks and oil treatments.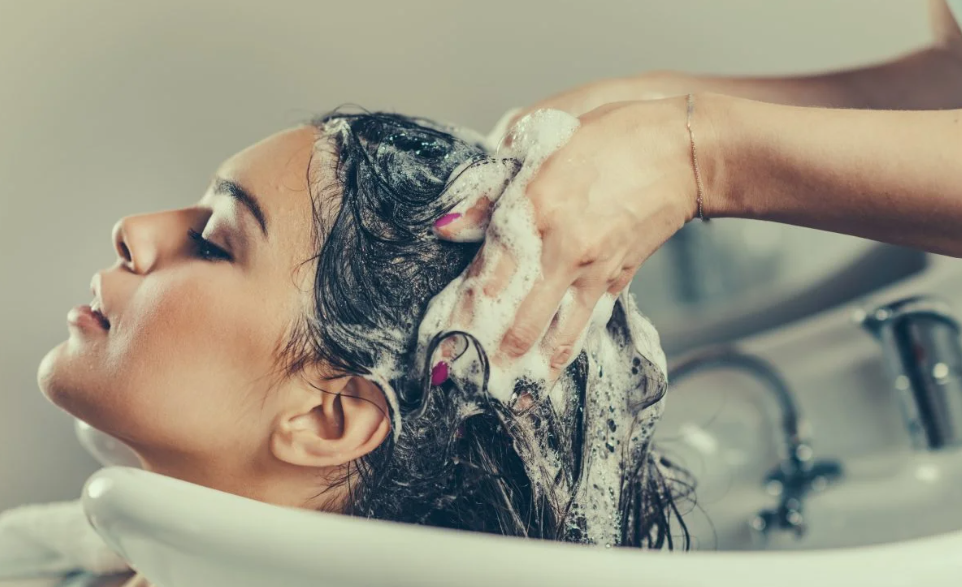 5. Use antioxidants
Hair ages just like the rest of your body: This is why people experience hair thinning as they age. This also limits the growth rate of your hair.Because antioxidants manage oxidative stress and neutralize free radicals, they prevent aging and thus hair thinning.Be sure to consume foods high in antioxidants or add a vitamin-rich supplement to your diet.You can also use topical antioxidants in the form of hair oils, serums or sprays that are particularly helpful with free radical damage from UV rays or pollution.
6. Take a break from daily hot styling
If you want to strengthen and grow your hair, you should not use hot tools every day. Heat styling works by breaking down the hydrogen bonds in the hair, thus restructuring and reshaping your hairstyle, whether it's straightening curls or adding curls to straight hair, and when you do this too much, it does too much damage to the hair structure.Research has proven that regular shaping with hot tools significantly reduces moisture content and increases breakage.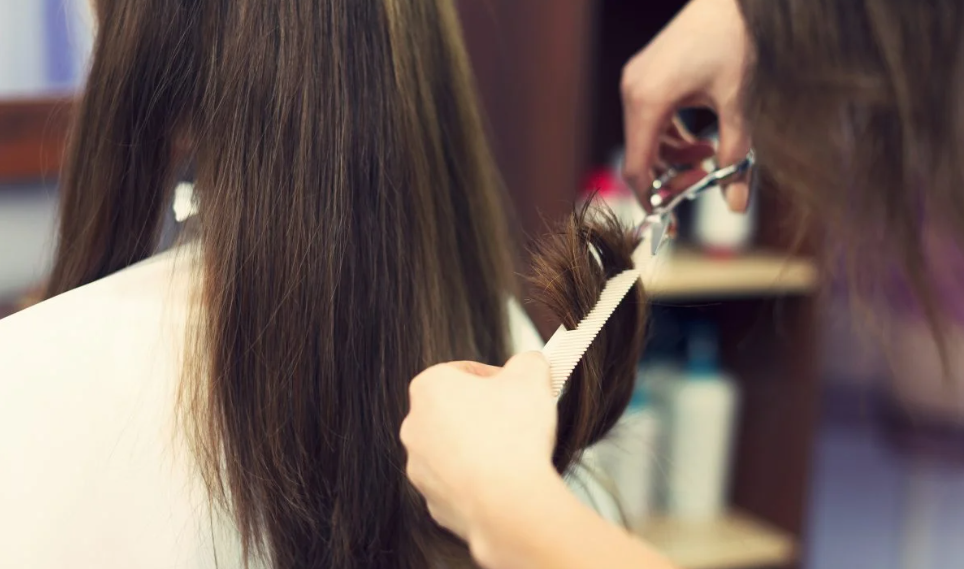 7. Make regular cuts
Regular trims can help you achieve the long hair of your dreams. Hair growth does not originate from the ends of our hair, but from the follicles in our scalp; However, trimming the dead ends doesn't actually affect the overlying follicles.However, what it does do is help keep breakage at bay. The break will, of course, get in the way of your length goals. When you have split ends, it slowly separates the hair shaft, causing breakage and slower growth. Regular fixes are the only way to eliminate these wear and tear.